SIGHTSEEING TOUR
The French Basque countryside
St. Jean Pied de Port – Bidarray –  Espelette – Bayonne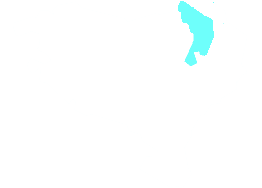 Sightseeing tour
Starting time:
9:00 am
---
Duration:
9 hours
---
Private tour
---
The tour will start and
finish in your accommodation

Prices
Ask for a quote
for a larger group


Included
Private Group
All transportation costs
Local Basque Driver/Guide
Not included
Lunch
Snacks & Drinks
Any other not specified item

See what the Basque Country was like long time ago: small fairy taIe villages frozen in time. To a world in love with France, it's the little sister who did not get invited to the dance.
---
Itinerary
We will cross the border from Spain into France and after a scenic drive of 1,5 h approx. we will get to our first stop of the day, Saint Jean Pied de Port. From its foundation in the latter part of the 12th century, the town became the strong point for the Kingdom of Navarre on the north side of the Pyrenees. Strategically located the town was destined to be a strong fortress with a garrison, a commercial center and a great resting place for pilgrims from the north following the 'Way of St James' before crossing the Pyrenees. Nowadays St Jean Pied de Port is the official starting point of the 'French Way'. After a short stroll through the town, following the footsteps of the pilgrims, we will stop in the picturesque town of Bidarray to observe the beginning of the Pyrenees from its 12th-century church's promenade. From here we will take a fascinating back-road, that take us to Espelette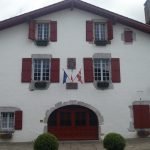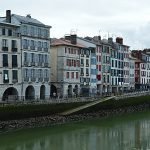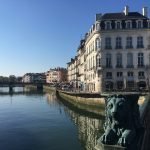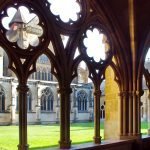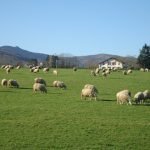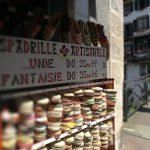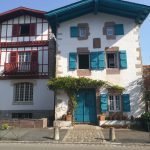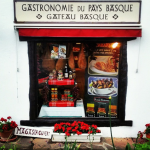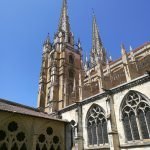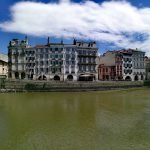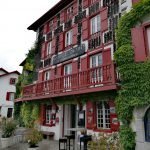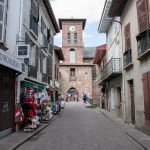 Espelette is known for its dried red peppers used whole or ground to a hot powder. We will get the opportunity to walk through its colorful streets full of local shops with artisan products and enjoy the traditional methods of drying the peppers on the facades of the Labourd style houses. Before coming back we will stop in Bayonne that boasts an exceptional cultural heritage, a melting pot of French, Basque, Gascon and Jewish cultures… Its major port, military, and commercial development has been well established over the centuries and is visible on its significant architectural heritage, like the Gothic cathedral and the beautiful houses along the river. Fun fact: Bayonne also gave its name to the bayonet, a local 17th-century invention and is historically the French capital of chocolate and known for its cured ham.
It's Personalized
Our tours are private. We give you the possibility to design or adapt the tours based on your interests and preferences
It's Authentic
Thanks to our knowledge and our contacts, you will experience a full immersion into the culture and identity of the Basque Country
It's Exclusive
Our tours are specially designed for small groups so that you can interact with us directly and personally