SIGHTSEEING TOUR
The San Sebastian region
Tolosa – Mount Ernio – Loyola – Zumaia – Getaria Sightseeing tour
Starting time:
9:00 am
---
Duration:
8 hours
---
Private tour
---
The tour will start and
finish in your accommodation

Prices
Ask for a quote
for a larger group


Included
Private Group
All transportation costs
Local Basque Driver/Guide
Not included
Lunch
Snacks & Drinks
Any other not specified item

Discover a territory that holds, a lush green maze-like countryside, a versatile coastline, a strong cultural tradition, the oldest language in Europe and where cooking is an essential part of the culture and of life itself.
---
Itinerary
We will head South from San Sebastian to get to the heart of the province where everything is deep and real and where the complicated relief of narrow and twisted valleys provide an endless demonstration of green horizons. After 30 min drive, we will stop in Tolosa, the former capital of the region and one of the best places to find raw products. After a short stroll through the village where we will come across many palaces and ancestral homes inside its old town we will drive through the Urola Valley and visit Mount Ernio, considered to be the balcony of the region and one of its most emblematic summits. Following a beautiful road, we reach to the Sanctuary of Loyola an imposing Baroque temple from the 18th century built around the birthplace of Saint Ignatius the founder of the Company of Jesus, the Jesuits, highlighting the basilica.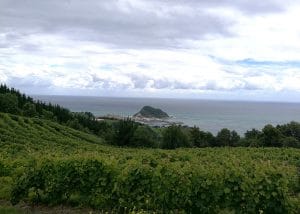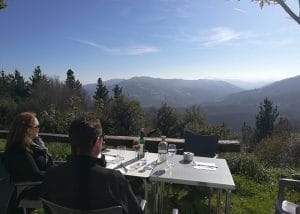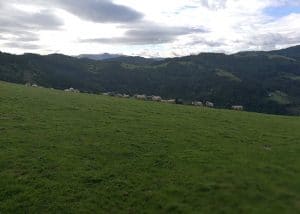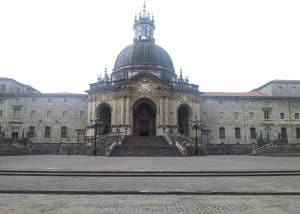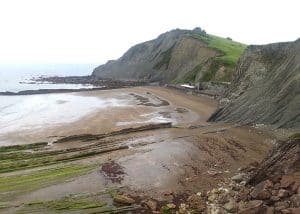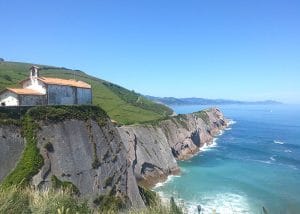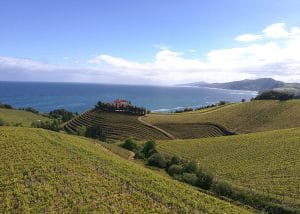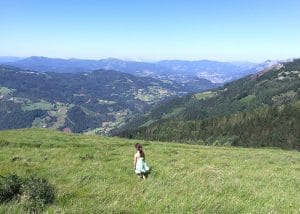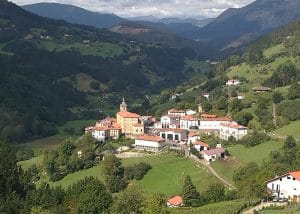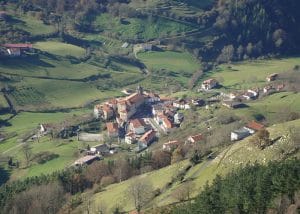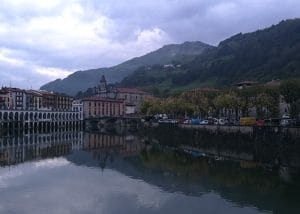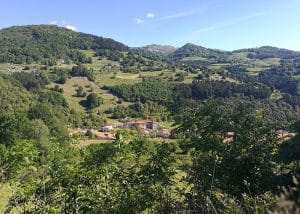 Continuing north we will find the coast and we will make a quick stop in Zumaia. The Basque Coast is an authentic natural paradise with treasures you won't find anywhere else in the world. One example is the flysch of Zumaia that covers 14kms of a coastline, constituting one of the most prominent geological outcrops on the planet. Finally and taking a scenic coastal road we will stop in the charming village of Getaria. Despite being very small it has a well-deserved reputation for its grilled fish restaurants, the Txakoli wine and its two illustrious sons: the famous fashion designer Cristobal Balenciaga, and Juan Sebastián Elcano, the first man to circumnavigate the earth in 1519. Before coming back we will visit the extensive green fields packed with vineyards of the local white wine, Txakoli, overlooking the sea and we will drive through Zarautz, a resort town with a long beach and promenade where the pioneers of surfing in the Basque Country first emerged here in the sixties.
---
It's Personalized
Our tours are private. We give you the possibility to design or adapt the tours based on your interests and preferences
It's Authentic
Thanks to our knowledge and our contacts, you will experience a full immersion into the culture and identity of the Basque Country
It's Exclusive
Our tours are specially designed for small groups so that you can interact with us directly and personally