HIKING TOUR
Mt. Ernio + inland Gipuzkoa
Morning hike – Countryside – Tolosa




Hiking tour
Starting time:
9:00 am
---
Duration:
8 hours
Walking time:



4 hours
Difficulty:
Moderate
---
Private tour
---
The tour will start and
finish in your accommodation

Prices
Ask for a quote
for a larger group

Included
Private Group
All transportation costs
Local Basque  Guide
Not included
Lunch
Snacks & Drinks
Any other not specified item
This full-day tour combines a morning easy hike to Mt. Ernio with the visit to the heart of the San Sebastian Region where you can enjoy the traditional Basque food, like the popular black beans stew or the T-Bone steak!
---
Itinerary
After a short drive of 35 min from San Sebastian, we will begin the ascent of Mount Ernio from a small town called Bidania. From here the trail will go up and down, through some open areas and more forested areas. Higher up we will find a few sections that are quite steep as well as a few rock steps. The effort will be worthwhile because in the summit will discover why this place is called the "balcony of the province" and one of the most visited mountains in the Basque Country. After we take a few pictures in the summit we will slowly come back down to the starting point.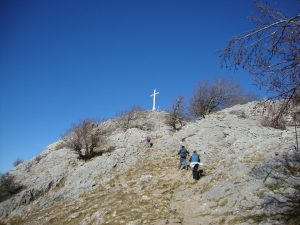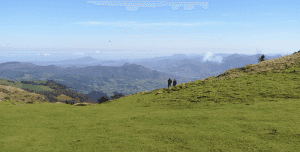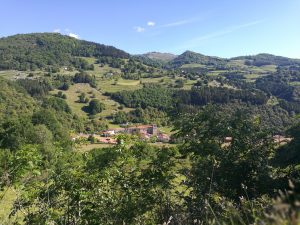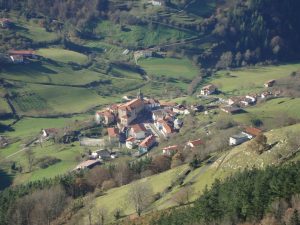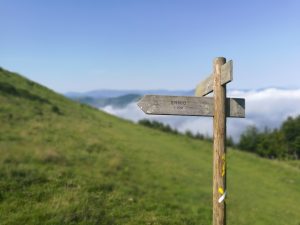 After the beautiful hike you'll be just about ready for lunch. Today it will be in the countryside, and it could be in one of the typical Basque grill houses where you can savor the exceptional quality of the traditional Basque food like the famous "txuleta", a delicious T-Bone steak, the baby lamb, or the black beans stew and the cider of course!. After lunch, before coming back to San Sebastian we will stop in Tolosa, the former capital of the province and home of one of the most important Jai-Alai courts, a traditional Basque game exported by Basque emigrants to places such as Miami and the Philippines. We will take a short stroll through the village to see the palaces and ancestral homes inside its beautiful historic quarter.
It's Personalized
Our tours are private. We give you the possibility to design or adapt the tours based on your interests and preferences
It's Authentic
Thanks to our knowledge and our contacts, you will experience a full immersion into the culture and identity of the Basque Country
It's Exclusive
Our tours are specially designed for small groups so that you can interact with us directly and personally