HIKING TOUR
Mt. Adarra + Cider House
Easy hike + traditional menu included!




Hiking tour
Starting time:
10:00 am
---
Duration:
5 hours
Walking time:



2,5 hours
Difficulty:
Easy
---
Private tour
---
The tour will start and
finish in your accommodation

Prices
Up to 7 people
---
Ask for a quote
for a larger group

Included
Private Group
Three-course meal in a Cider House
All transportation costs
Local Basque  Driver/Guide
Not included
Snacks & Drinks
Any other not specified item
This tour combines an easy hike to one of the most iconic mountains around San Sebastian with a three-course meal in a traditional Cider House
---
Itinerary
Mt Adarra hike is a classic, one of the most visited mountains by Donostiarras (people of San Sebastián) because of its close proximity to the city only 10km away. With an altitude of 819 meters and an elevation gain of 543, the ascent of Mount Adarra is an easy trek for any nature lover. We will find a few sections that are quite steep but this will not be too strenuous for reasonably fit hikers. The route is perfectly identifiable given that the trails are very trodden, being able to enjoy an abundant vegetation of beech, larch, pine, and holly. Various megalithic monuments stand out as well, such as cromlechs, dolmens, and menhirs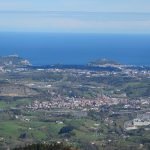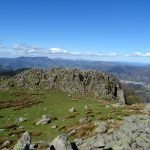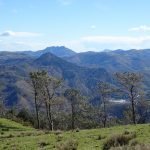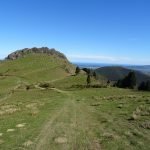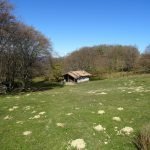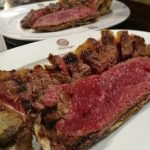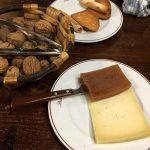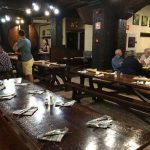 Reaching the summit is a breathtaking reward due to its stunning views of San Sebastián and its surroundings. After you see the iconic rocky summit close and personal, you'll recognize it from other points. With hardly any complications we will return to the starting point after enjoying a comfortable route, accessible to many people without excessive mountaineering profile. Time for lunch, and today it will be in a traditional Cider House. The area around San Sebastian is dotted with around a hundred cider houses. Cod omelet, fried cod with green peppers, charcoal-grilled T-bone steak, and cheese with quince jelly and walnuts provide the classic cider house menu in these temples of gastronomy, a most distinguishing mark of identity among Basques.
It's Personalized
Our tours are private. We give you the possibility to design or adapt the tours based on your interests and preferences
It's Authentic
Thanks to our knowledge and our contacts, you will experience a full immersion into the culture and identity of the Basque Country
It's Exclusive
Our tours are specially designed for small groups so that you can interact with us directly and personally