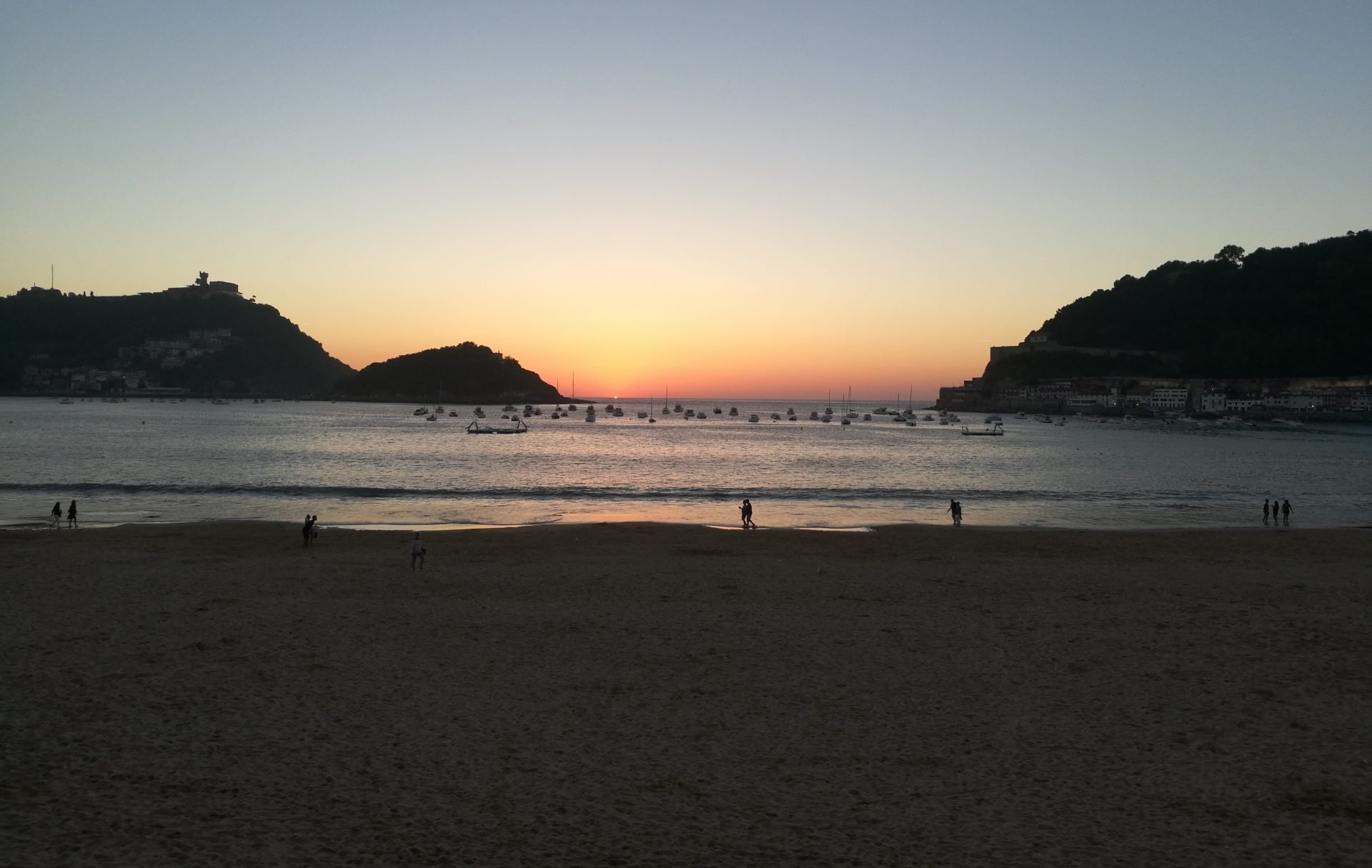 For second consecutive year, La Concha Beach in San Sebastian Europe's best beach and sixth in the world according to TripAdvisor
La Concha is definitely one of the most refined beaches around the world. The blue and white striped parasols and sun beds, which you can rent during summer time, are symbolic for San Sebastián, and they make the beach look extra pretty. Fun fact: blue and white are also the colours of the city flag and the local, professional football club Real Sociedad.
The beach is perfect for sun bathing, swimming, and paddling, due to its extensive size. Since the bay is surrounded by mountains, it also perfectly protected against the wind and high waves. Besides this, we can promise you that you will never forget the breathtaking views that you can see from the beach. Because, let's be honest, how many beaches in Europe do you know that are surrounded by green mountains and from which you can see cute, white boats and an island?
Besides this, La Concha is also known for its the local swimmers that you can find here all year long. The water of the Atlantic Ocean might be a bit colder, but this won't stop the local, especially older, citizens of San Sebastián to go for a daily swim, which is supposed to have a great influence on your condition. Even in winter and when it snows, you will still find some people swimming in the ocean!. This sand beach, which is protected from the wind by the mountains, is also a perfect place for families with younger children. You can easily walk many meters into the sea, which makes the water accessible for people of all ages and there is a lot of space for playing in the water. Due to its protection, the water in the bay is also pretty quiet, which makes it extra safe for children.
….