GASTRONOMIC TOUR
Cider & artisan ham
Visit a Cider House + Pig Farm – Three-course meal including wine – Tolosa Gastronomic tour
Starting time:
9:30 am
---
Duration:
8 hours
---
Private tour
---
The tour will start and
finish in your accommodation

Prices
Up to 7 people
---
Ask for a quote
for a largergroup

Included
Private Group
All transportation costs
Guided tour of the Cider House + tasting
Guided tour of the Pig farm + tasting
A three-course home-made meal
Local Basque Driver/Guide
Not included
Any other not specified item

Cider tasting follows a protocol that increases the luminous flavor of the apple must and turns your cider house visit into an unforgettable experience. And we will also see animals living in balance with the Earth. Product, flavor...
---
Itinerary
Just a short step away from the Urumea River, the apple orchards of Gipuzkoa bear one of the most mouth-watering drinks on the Cantabrian coast: cider. The area around San Sebastian is dotted with around a hundred cider houses and to start our day we will visit one of the most representative. During this tour, you will enjoy a walk around the apple orchards and you will learn about pollination, fermentation process, presses, etc. by watching an audiovisual documentary which illustrates how cider is made. After the short tour, you will taste the cider with some boiled chorizo. Later on, we will make our way to the countryside to visit a family-run Basque Pig farm devoted to producing Slow Food protected local ham & salami.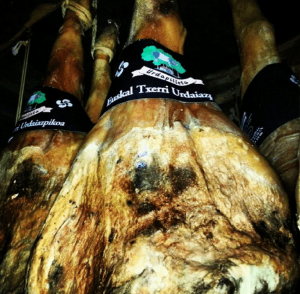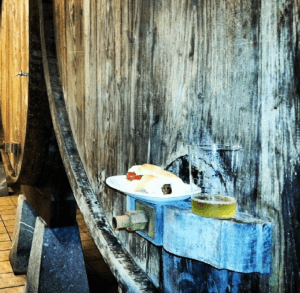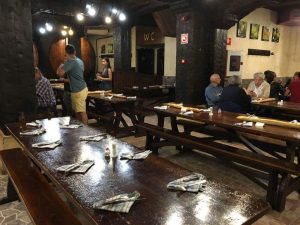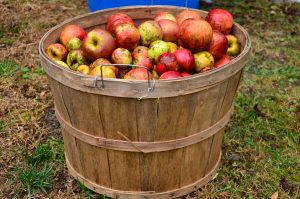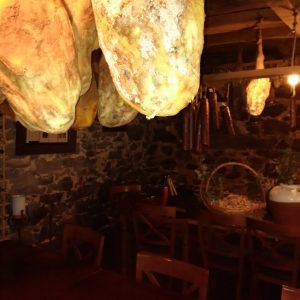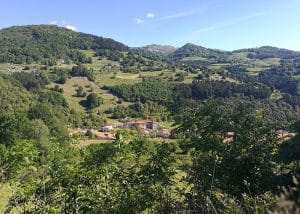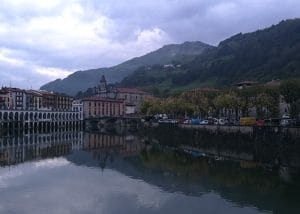 The owner began this marvelous adventure to bring the 'Euskal Txerri' breed back from the brink of extinction and they began artisan production of the traditional pork products of the Basque Country as his ancestors had taught him on the family farm from the 16th century. By the hand of a member of the family, you will learn how Basque pigs are raised and understand the traditional role of these self-sufficient traditional farms. Then we will enjoy a very special home-made meal at the family's dining room. The meal is prepared using only homemade products including their ham and charcuterie, beef meat, wild mushroom etc. accompanied with plenty of Rioja wine, Txakoli or Cider. After lunch, before coming back to San Sebastian we will stop in Tolosa, the former capital of the province and home of one of the most important Jai-Alai courts, a traditional Basque game exported by Basque emigrants to places such as Miami and the Philippines. We will take a short stroll through the village to see the palaces and ancestral homes inside its beautiful historic quarter.
It's Personalized
Our tours are private. We give you the possibility to design or adapt the tours based on your interests and preferences
It's Authentic
Thanks to our knowledge and our contacts, you will experience a full immersion into the culture and identity of the Basque Country
It's Exclusive
Our tours are specially designed for small groups so that you can interact with us directly and personally